COVID-19 Update: All deliveries will be made with No Contact Method. FLOWERS MAY BE SUBSTITUTED
Flowers
We have a variety of flowers available for you to choose from, which are fresh and locally grown. We offer the option to customize small or large bouquets for any occasion.
Flowers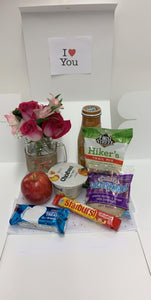 Gift Boxes
Gift boxes are a great way to surprise your loved one and is sure to make their day. Our gift boxes consist of small snacks, self care products, and household items.
Gift Boxes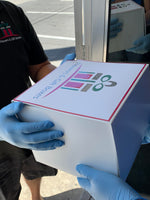 Shipping available for all orders
We offer shipping anywhere in the Las Vegas area on all our orders. You can place your order online, over the phone, or in person at our store.
I bought a dozen roses for my wife on valentine's day and they were beautifully arranged!

James P.
I love the attention to detail that goes into the gift boxes, they were the perfect gift.

Alice A.
The flowers were so beautiful and I will definetely recommend to all of my friends.

Maria G.
Location
Location
2405 Industrial Rd.
Las Vegas, Nevada 89102
Mon - Fri, 9:30 am - 6:30pm
Saturday, 9:30 am - 6:30 pm
Sunday, Closed
Contact info
(702) 894-4156